Pete's Dueling Piano Bar
WHO THE HELL IS PETE?
Who the Hell is Pete? That's a great question! Pete is the guy that created a bar you can't forget. He found the musicians that make you sing, the warm staff that give you a smile, and he found you to create the loud singing and fun memories year after year. It's your singing, laughing, clapping, and dancing that causes the buzz inside everyone. This is what keeps you coming back for celebration after celebration. That is Pete's!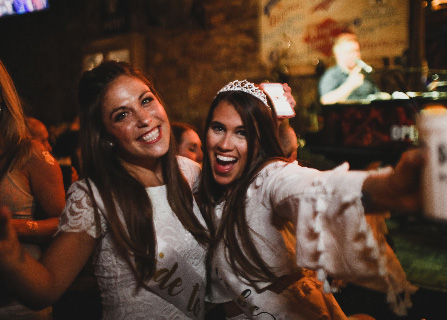 THE 
PARTY
The party may have started back in 1992, but it has only gotten bigger and better over time. We are not only known for our high-energy piano show, but we are experts at creating memories, with everything from our VIP experiences, to our incredible drinks and just making sure every person that walks in the room has the time of their life. We are especially fantastic at making every birthday, bachelorette, or any special occasion for that matter a step above the rest. Pete's Dueling Piano Bar is the only place in town that you can get it all.